Maurer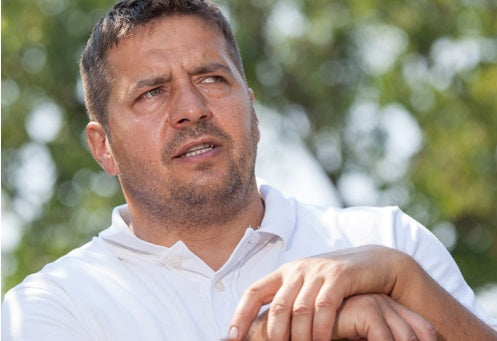 The Maurer family has been producing wine for four generations. It was during the Austro-Hungarian Monarchy in the 19th century that they moved from Salzburg to the southern part of the Kingdom of Hungary. The estate is managed now by Oszkár Maurer, and they farm 16 acres of land, including 6 acres in the Serbian wine region of Szabadka directly south of the Hungarian-Serbian border, and 10 acres in the Fruška Gora mountain district in Syrmia, Serbia, located 40 miles away from Belgrade and bordered by the Danube River to the north.
The vineyards are planted with old local varieties such as Mézes Fehér, Bakator, Szerémi Zöld. In the Szabadka wine region, vines are more than a hundred years old. The oldest Kadarka was planted in 1880 and is one of the oldest in the world. These vines are typically cultivated by horse and man power. 
All fermentations are spontaneous (primary and secondary) without the use of any additives apart from SO2 at bottling for select some wines. Maurer basically has two tiers: Rege and Maurer. The Rege wines have low SO2 (30-50ppm) and are unfiltered (Kövidinka, Corvina, Kadarka). The Maurer line is zero compromise with zero additions of any kind (Kadarka 1880, Kadarka Nagy Krisztus, Bakatororange, Fodor Olaszrizling). His barrel regiment is all used (mostly Hungarian oak) and only racked once to tank for bottling. 
Maurer is the only producer ever invited to be featured at a winemaker dinner at the restaurant Noma, in Copenhagen.