La Villana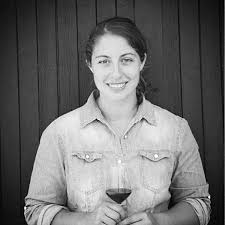 La Villana owner Joy Kull was born and raised in Connecticut and developed an interest in wine while working with her father at his wine shop. After spending some time taking classes in school, working as a sommelier on the side, and exploring options in the U.S., she realized that she wanted to try actually farming and making wine. She set her sights on Italy. Having been introduced to the Le Coste wines before her trip, Joy reached out to the winery, and she was given a job as an intern. While working at Le Coste in Lazio, Joy developed a love for the region, in particular the area around Lake Bolsena, a tranquil lake surrounded with sandy volcanic soils about half way between Rome and Florence and 10km from Tuscany.
La Villana was born in 2016. With the help of her husband, a local shepherd (thus the colorful sheep on the labels), Joy was able to find small vineyard parcels and take them over from old villagers who didn't want to see their land go unused. Focusing on only local grape varieties, she also planted vines overlooking the lake, including Procanico, Malvasia, Roscetto, and Petino grapes for white wines, along with some local red varieties. She now has about 2.5 hectares spread across multiple small parcels, and 1.5 hectares that she planted on her land (about 10 acres in total).
For anyone familiar with the wines from Le Coste, Joy's wines encapsulate a similar spirit. She is committed to non-interventionist farming, indigenous varieties, indigenous yeast, and no-sulfur winemaking. Joy's wines are simple, enticing and delicious, and meant for early or immediate consumption.