Frantz Saumon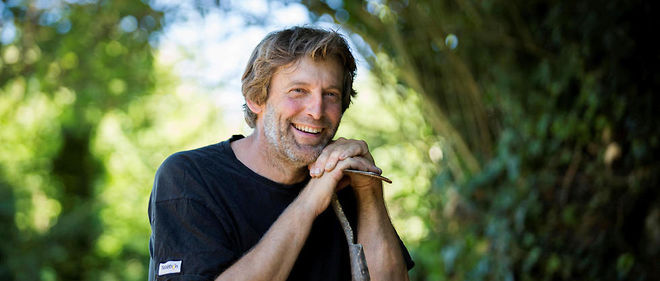 Frantz Saumon established his domaine in Montlouis-sur-Loire in 2002, after a few stints as a forester, both in France and in Canada, and a stage with the late Christian Chaussard of Domaine le Briseau, an influential voice in the "vin naturel".
He has always practiced organic/biodynamic agriculture and raises his wines in a variety of fiberglass and stainless steel tanks as well as wood vessels of different sizes. All wines are fermented naturally here, to the extent that there's no method Champenoise going on in this cellar -- all of his sparkling wines are pétillant naturel. Frantz's winemaking style is about purity, always striving to make clean, dry wines. He also has a great talent for making pétillant naturels--his are some of the best ones of the region.

His main focus is Chenin Blanc, of which he has 5 different vineyards in Montlouis, all with unique terroirs. The vineyards average between 20 and 50 years old, with Clos du Chene being the exception, consisting of vines that are between 70 to 100 years old. Clos du Chene, which is bottled as a single-vineyard cuvée when the vintage permits, is all tuffeau, a very hard limestone found in the valley, with very little clay topsoil. All other Chenin parcels are either clay over limestone, clay with silex, or clay with broken down limestone. Frantz's philosophy is all about 'hands on,' and he wants to do the all the work in his vineyards himself. In 

order

 to be able to produce some Sauvignon, rosé and red wine, he buys grapes from friends that are farmed organically.