Domaine des Marnes Blanches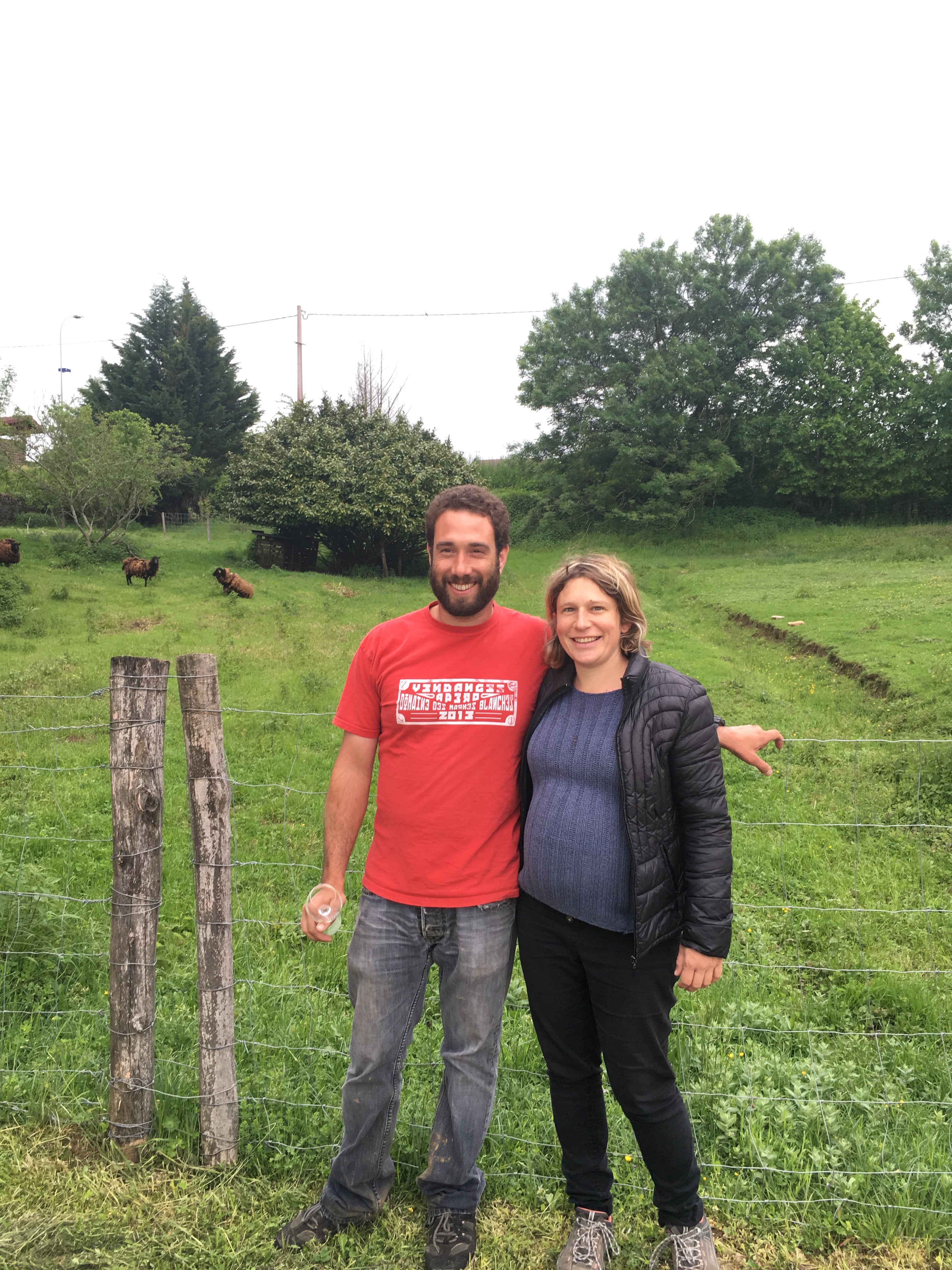 Natives of the Jura, both Pauline and Géraud's families owned tiny plots (used to make wine for personal consumption) and spending time in the vines in their childhood was enough to give them the wine bug. They met while studying winemaking in Dijon and created Domaine des Marnes Blanches when they returned to the Jura in 2006.
They farmed organically from the beginning and have added parcels along the way to reach a total of 12 hectares today, spread across three towns in the Sud-Revermont (south of the Côtes-du-Jura AC). Cesancey, their first acquisition, is home to the white marl after which the domaine is named, while Gevingey, Vincelles and Ste-Agnès have more varied soil types, the majority being red marl and gryphées (limestone rich in fossils).
A recently built new winery off the main road in Ste-Agnès  gives them plenty of space and allows them to vinify and age every parcel separately. Wild yeast fermentation is standard, wines are fermented in stainless steel and then aged in minimum 5 years in barrels. Sulfur is used sparingly for the whites or not at all for the reds.Their range concentrates on topped-up Chardonnay and Savagnin, but they also produce a stunning Vin Jaune and tiny quantities of Crémants, Pinot Noir, Trousseau and Poulsard, usually vinified through semi-carbonic fermentation with whole bunches.
The Marnes Blanches vineyards are divided between three towns: Cesancey, Vincelles, and Ste-Agnès. The vineyards in Ste-Agnès and Vincelles are primarily red marl, with fossilized limestone. With vines up to 100 years old and interesting local strains such as Melon-Queue-Rouge and Savagnin Muscaté, the Fromonts have excellent material to work with in the cellar. They began farming organically immediately upon beginning the Domaine in 2006 and are now Ecocert certified, with plowing between rows.

The Fromonts ouillé white wines are labeled "Reflet" and their sous-voile whites "Empreinte" to indicate which wines are purely reflective of terroir, and which are "imprinted" by winemaking style.  Of particular note amongst their collection of topped-up wines are Savagnin Muscaté "Le Jensillard" and Chardonnay "Le Levrette" from old vines on fossilized limestone.  The reds are typically delicate and elegant, with Poulsard showing the zesty, high-toned notes of pomegranate and blood orange that make us love the grape.  These are clean, pure, vibrant and delicious wines.