Domaine Charvin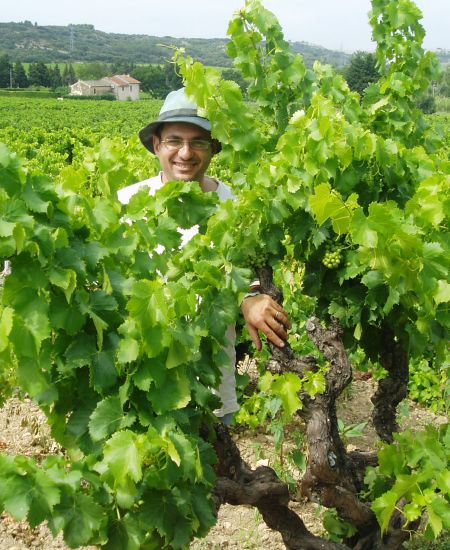 Domaine Charvin was created in 1851 by Guillaume Charvin. For more than a hundred years, the harvest of Domaine Charvin was sold in bulk to negociants in the Southern Rhone Valley. The modern age of Domaine Charvin began in 1990 when the young, energetic Laurent Charvin took over the management of the estate. Laurent was the sixth generation of his family to work at the property, but 1990 was the first vintage for the domaine to produce, bottle and sell their own wine.
The small family estate is located in the north of Châteauneuf-du-Pape. The domaine has vineyard holdings of just 8 hectares in Châteauneuf-du-Pape and 13 hectares in Côtes du Rhône. The average age of the vineyards is over 50 years old, with the oldest being nearly 80 years old. Laurent Charvin describes his vineyard site as being cool for Châteauneuf, as a result of their vines being mostly planted on sandy north facing slopes. Farming is biodynamic and the estate is certified organic.
Charvin produces finely styled, Grenache-based wines showing great depth and finesse (approximately 80% Grenache for each wine with small amounts of Vacaresse and Mourvedre as well as small amounts of Carignan and Bourboulenc for the Côtes du Rhône). Winemaking is traditional, with no de-stemming, and all aging is done in cement tanks. No wood is used for the elevage of either wine. There is no mystery here, simply old vines, very low yields and minimal winemaking intervention. Domaine Charvin's Côtes du Rhône is regularly rated one of the very best from this area--not surprising as the vines for this cuvée directly border the appellation for Châteauneuf-du-Pape in the northern sector where they are located.
No current results found. We are adding inventory all the time so please check back soon.