Cruse Wine Co.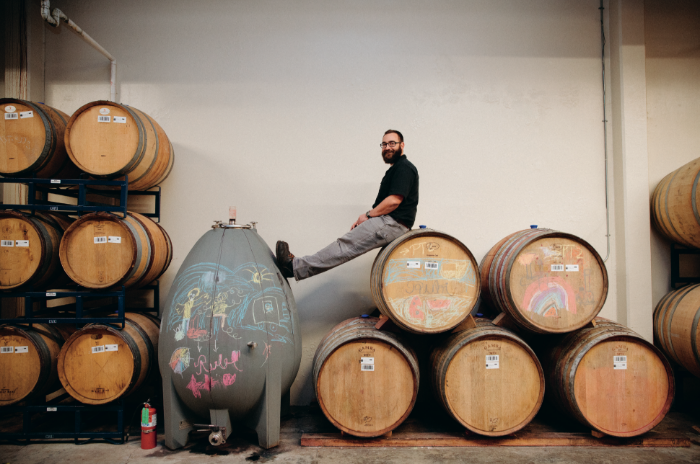 Michael Cruse was born and raised in Northern California and came to the wine business through his love of science.  His moment of clarity came after attending a lecture at Cal Berkeley by Terry Leighton of Kalin Cellars. For the first time then, Michael was able to envision a path where his deep knowledge and appreciation for science could take him into the world of wine.
Michael took several positions in order to learn the basics, including stints in the cellars of Sutter Home, and Merryvale in Carneros where he would work his way up to becoming the assistant winemaker.  After several years of working for others, Michael felt the desire to strike out on his own and make wines that reflected his vision and admiration for California.  Along with a few partners, Michael set up shop in an industrial warehouse in Petaluma, where he built a custom crush facility and launched his first sparkling wine project, Ultramarine, in 2008.  
In 2013, Michael launched Cruse Wine Co. with the goal of creating wines that were fruit-driven, fresh and delicious, but still serious. The roots of the North Coast run deep with Michael, so he chose to focus on sites within Napa, Sonoma, Mendocino and Contra Costa Counties to create these wines. Uninterested in creating another Pinot Noir or Cabernet, instead he found inspiration in lesser-known varieties such as Valdiguie, Tannant, Carignan and St. Laurent.
The flagship wine of Cruse Wine Co. is the red blend Monkey Jacket (the name inspired by an old, British sailor song). A blend of Validiguie, Carignan, Tannat, St. Laurent and other field blend reds, it offers incredible drinkability with brightness and ample structure, epitomizing the style of Cruse Wine Co. Michael also makes small lots of single vineyard varietal wines from Valdiguie, Tannant, Syrah, Carignan and Chardonnay.
Believing that sparkling wines are the true lens into a vineyard and its place, Michael also wanted to bring a sparkling component to Cruse Wine Co. that didn't compete with his Ultramarine project. The Cruse Tradition Sparkling wine is made using the same traditional methods as Ultramarine, but sourced from interesting sites that don't necessarily match the coastal vineyards of Ultramarine. The petillant natural wines are crafted from single vineyard plantings of Valdiguie and St, Laurent, with nothing else added. The wines are disgorged, so they are bright, clean and show great purity.