Collecapretta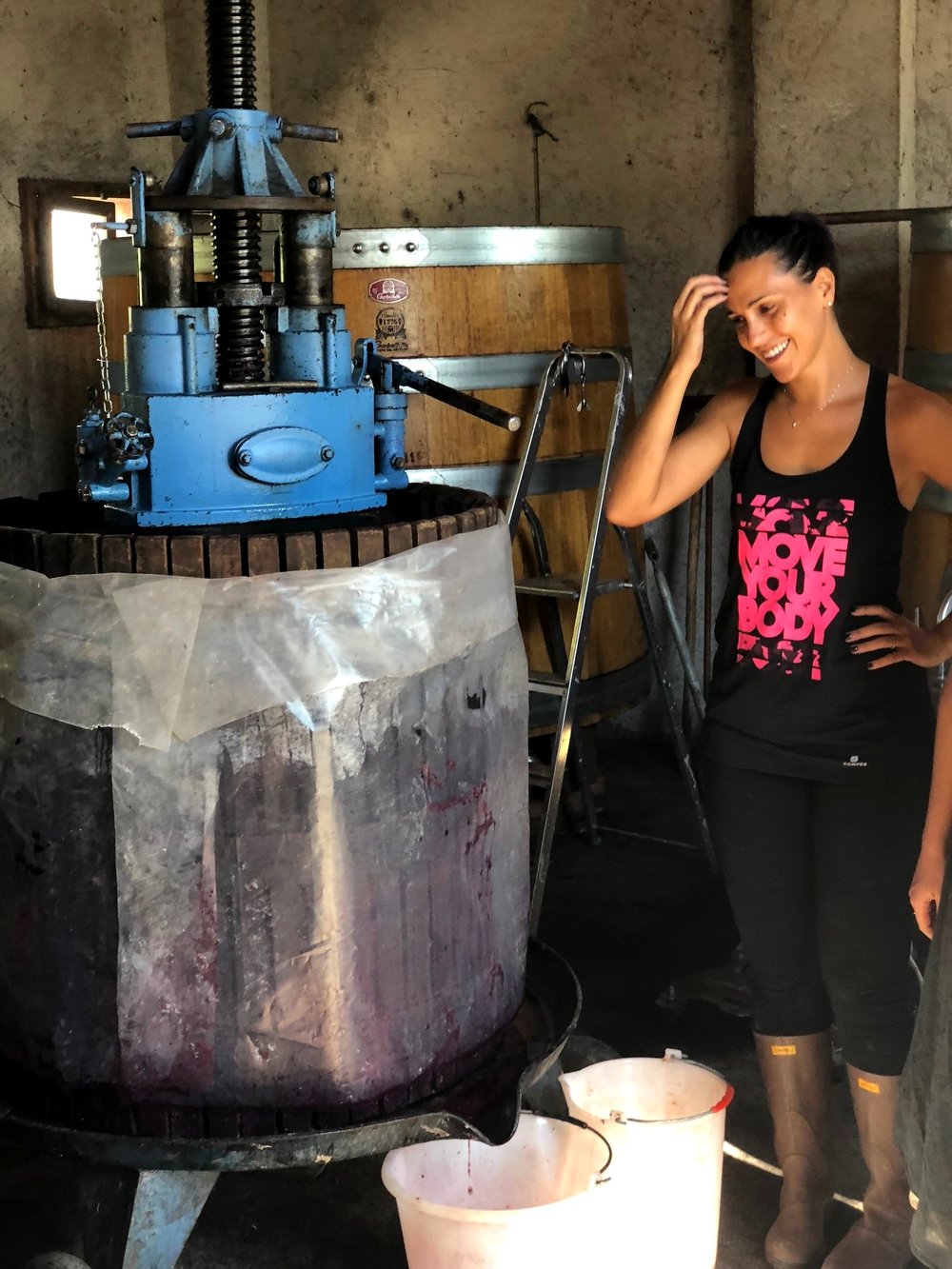 The Mattioli family has been in the tiny hamlet the Romans once called Collecapretta (hill of the goats) since the 1100's. For generations, they have been cultivating the rugged hillsides of southern Umbria. Located just outside of Spoleto, in a tiny borgo called Terzo la Pieve, today's farm is a scant 8 hectares in total; 2 planted to a mixture of local olives trees, 2 planted to farro and other ancient grains, and 4 planted to indigenous old vines. Vittorio Mattioli, his wife Anna and their daughter Annalisa live together with 3 generations of their family inside the tiny village overlooking the valley below with the high Apennine Mountains and Gran Sasso looming in the background. The elevation is some 500+ meters and the soils are a mixture of calcium and iron rich clay with outcroppings of tufo and travertine limestone.
Though the total production of Collecapretta is only about 8000 bottles in a good year, the family chooses to vinify many different cuvees in hopes of expressing the vineyard and grape varieties at their best.

All the wines are made in much the same fashion: natural fermentation takes place in open-top cement containers without temperature control or sulfur additions. The wines then age for various amounts of time in glass-lined cement vats or resin tanks before bottling in synchrony with the waning lunar cycle. There is no sulfur used at any point in the winemaking process. All farming in the vineyards is completely natural, only composts made from their own animals are used to aid vine health.