Agricola Cirelli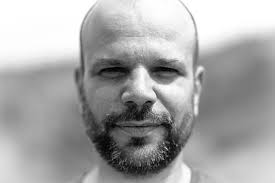 Agricola Cirelli is an organic farm surrounded by 23 hectares of land. All of its production is designed to respect the natural cycles of the olive trees, vineyards, horticultural crops and the animal breeding. Crop rotation, natural fertilization, and free range animal grazing are Agricola Cirelli's "methods" of production. This harmonious environment creates olive oil, wine, vegetables, fruit and meats of supreme quality.
The farm grows its food and wine in total respect of organic agriculture. Nature sets the rules and it dictates the rhythm of every activity. The animals' interaction with the land offer natural grazing and fertilization of the vines, which means there is no need to use harmful chemical substances.
Francesco purchased the land in 2003 right after his graduation from university and is now helped out by his fiancée, Michela. His favorite wine is his amphora-fermented wine. These are truly artisanal vessels as there is an obligation to only interact manually with the juice, using nothing other than one's body. If the vessel needs cleaning, someone has to go inside it with a swimsuit in order to clean it. This makes for a more personal process and requires more effort, but the results are well worthwhile. 
No current results found. We are adding inventory all the time so please check back soon.